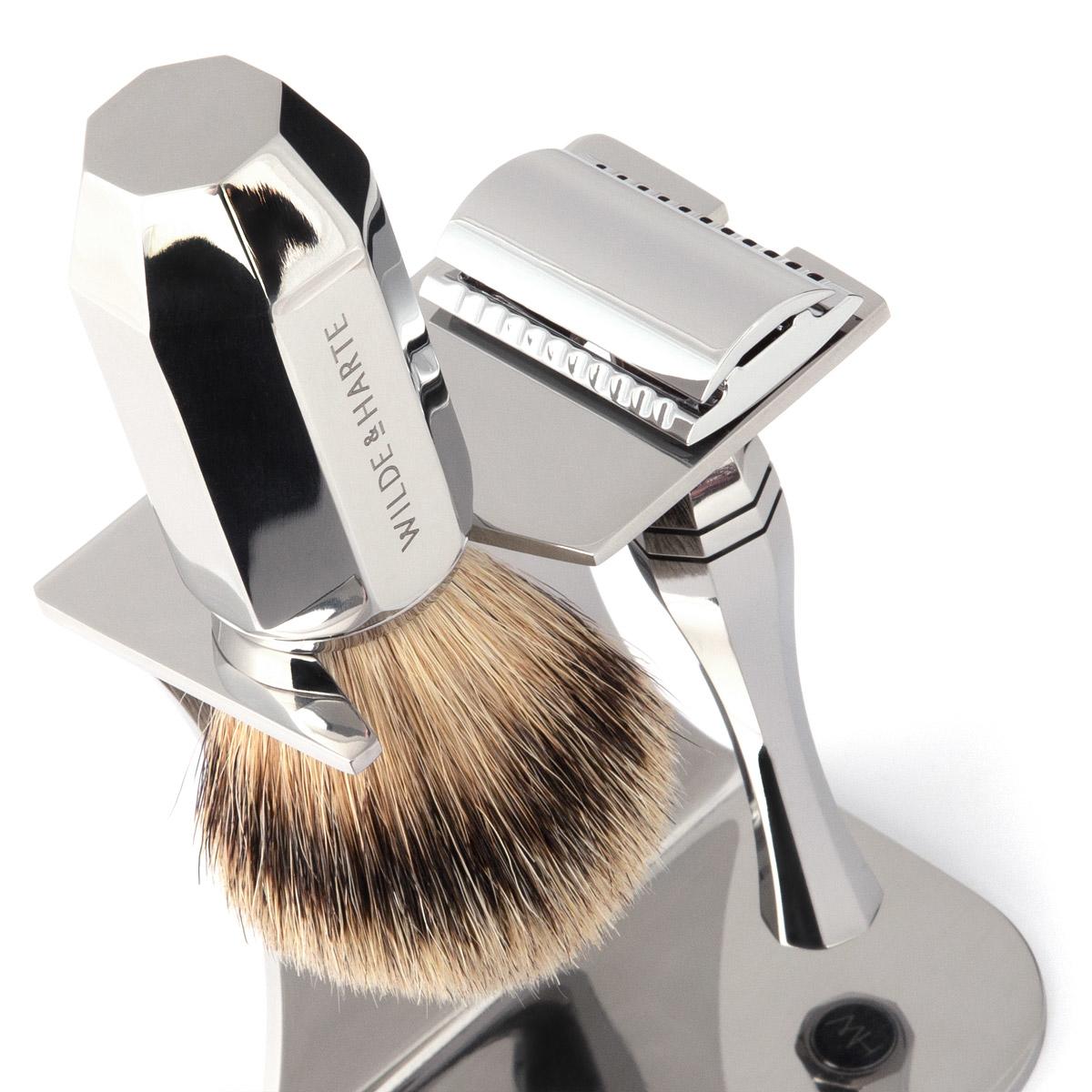 Above: Traditional Design Shaving Gift Set - Safety razor, shaving brush & stand
Whether you're gift shopping for a friend, your brother, husband, father, son or partner, shaving products appeal to men of all ages and taste — regardless if he observes himself as a traditional or a modern gentlemen.
With such an array of grooming accessories to choose from in this most flourishing of market places, items such as leather wash bags, tweed wash bags, scented shaving creams, fragranced shaving soap, luxury colognes and aftershaves are merely a support cast to the most important, quintessential shaving accessories — a quality razor and badger hair shaving brush.


Above: Apsley Gillette Mach3 Razor
Which Razor?
A Gillette system razor or a fashionable, traditional safety razor?
Gillette system razors are the most popular razors purchased globally and are available in two variations:



Gillette Mach3 — 3 blade cartridge offering a close, comfortable shave.
Gillette Fusion — 5 blade cartridge offering an extra close, comfortable shave. Fusion cartridges typically last longer than Mach3 cartridges.

Replacement Gillette Mach3 and Fusion blade cartridges are available to purchase from leading supermarkets, pharmacies and online men's grooming stores. Gillette Fusion blade cartridges attract a higher purchase price.



Safety razors are considered the old-school style of razors and a revival in their use has become the fashionable way again, to enjoy a wet shave. Using a single double edge blade a very clean, close shave is accomplished. Replacement blades are very inexpensive compared to Gillette blade cartridges.

Read more in our detailed safety razor article to understand why many men are now shaving the traditional way.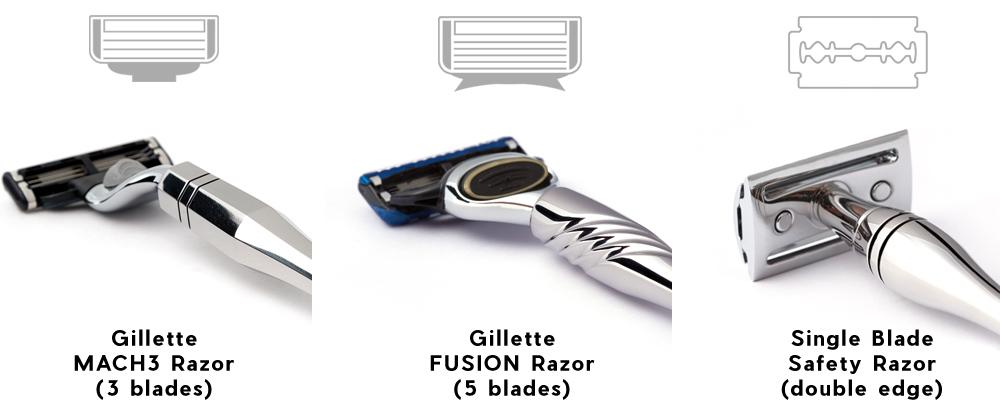 Which Shaving Brush?
Selecting a suitable shaving brush is a straight forward process. Decide if to select a badger hair shaving brush, or a synthetic fibre shaving brush.
Good quality badger hair shaving brushes offer very high moisture absorbency properties, yielding a rich, creamy lather of shaving cream. The perfect preparation for a comfortable, close, wet shave.
A synthetic hair shaving brush would be considered if your lifestyle is vegetarian or vegan. Wilde & Harte Synthetic hair fibres are 100% vegan friendly and manufactured to match the aesthetic look and water absorbent characteristics of natural badger hair.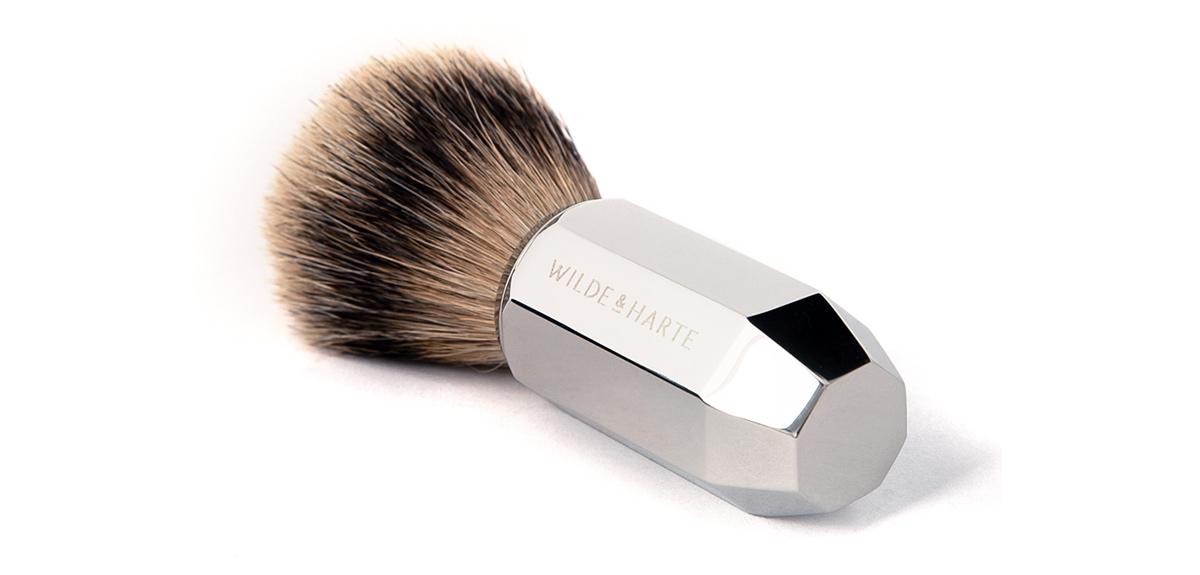 Above: Eltham Collection shaving brush
Gift Recommendations for 2020