20

Nov

Expensive Gift Ideas for Men
---
What should you start searching online for when considering expensive gift ideas for men? Designer watches, shoes, sunglasses and aftershaves adorn every lifestyle website aimed at stylish Gentlemen, so why not purchase a unique, expensive gift idea such as a luxury razor or Grooming Gift Set?
What to look for in an expensive razor
Style, quality and presentation are the key elements when considering expensive gift ideas for men. Wilde & Harte razors are purchased in three distinctive design collections, each inspired by the grandeur of iconic houses and palaces in London.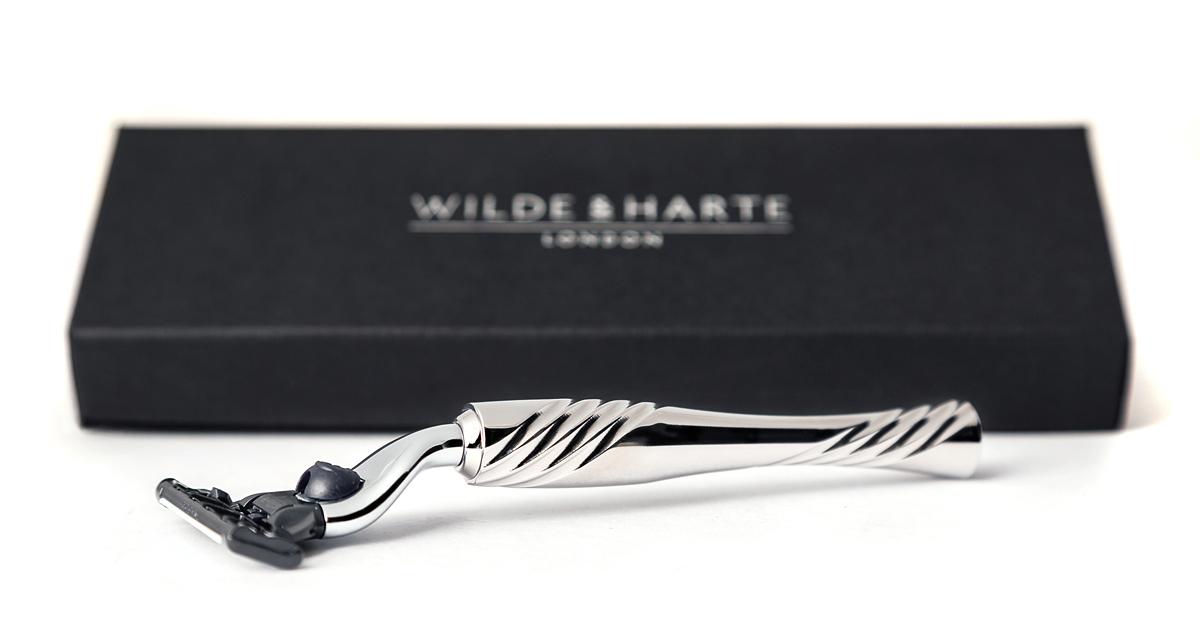 Above: Apsley Mach3 Razor - named after Apsley House, the home of the first Duke of Wellington

Wilde & Harte razors are manufactured from the highest quality stainless steel and polished by hand to an impeccable mirror finish. Each razor feel weighty and luxurious — the essence of a quality, desirable gift.
Finally, a premium branded gift box adds a sense of luxury to the gift presentation. Wilde & Harte gift boxes are handmade and branded with foil blocking.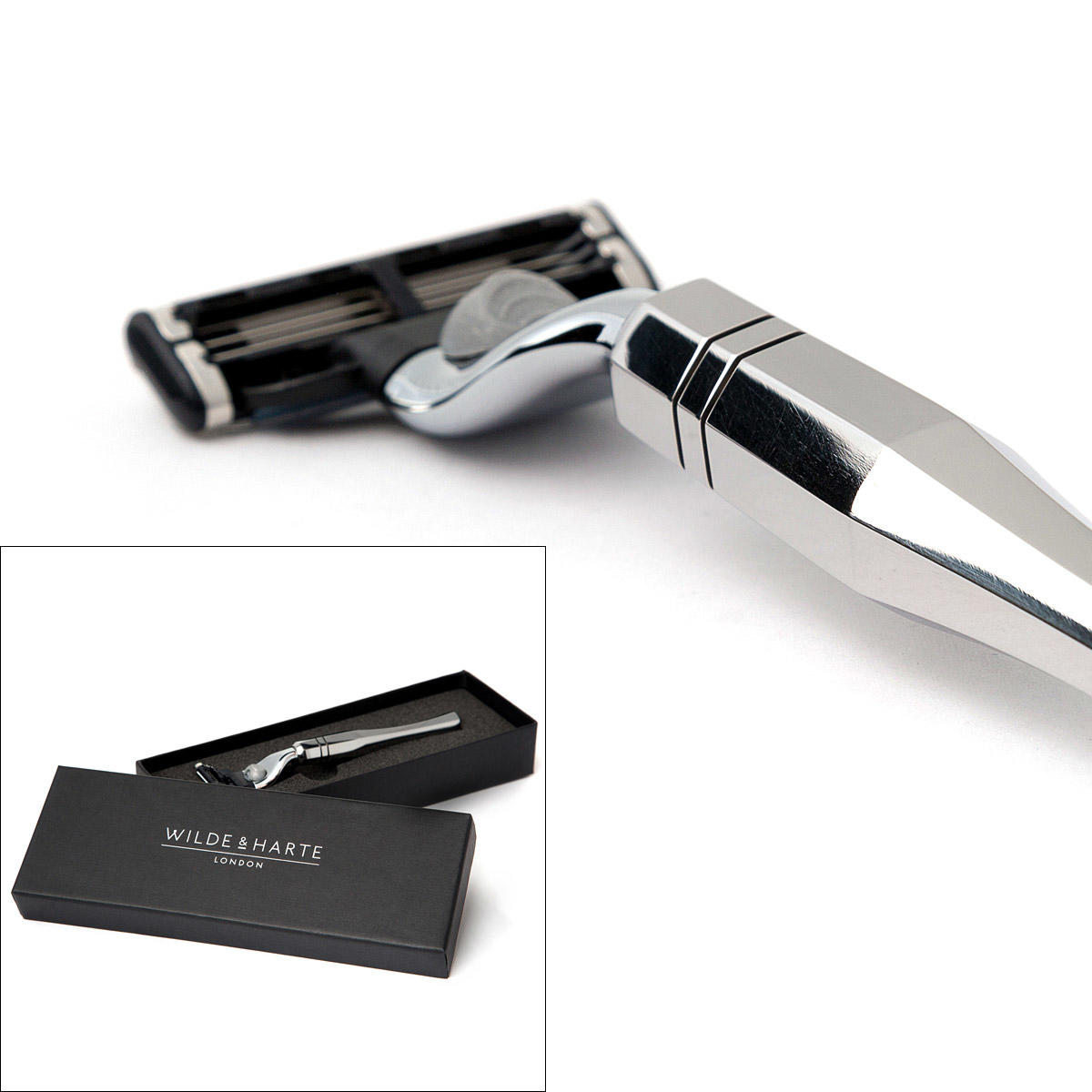 Above: Eltham Mach3 Razor and premium gift box

What to look for in an expensive Shaving Gift Set
Firstly, you need the essential shaving tools, a quality razor and moisture absorbing shaving brush. Secondly, a stand to hang them on. Each Wilde & Harte hand crafted Shaving Gift Set includes all these essentials:
3-piece double edge, monogrammed safety razor
Shaving brush featuring engraved detailing; choice of real badger hair or synthetic fibres
Engraved stainless steel shaving set stand
Luxury gift box; choice of white or red sateen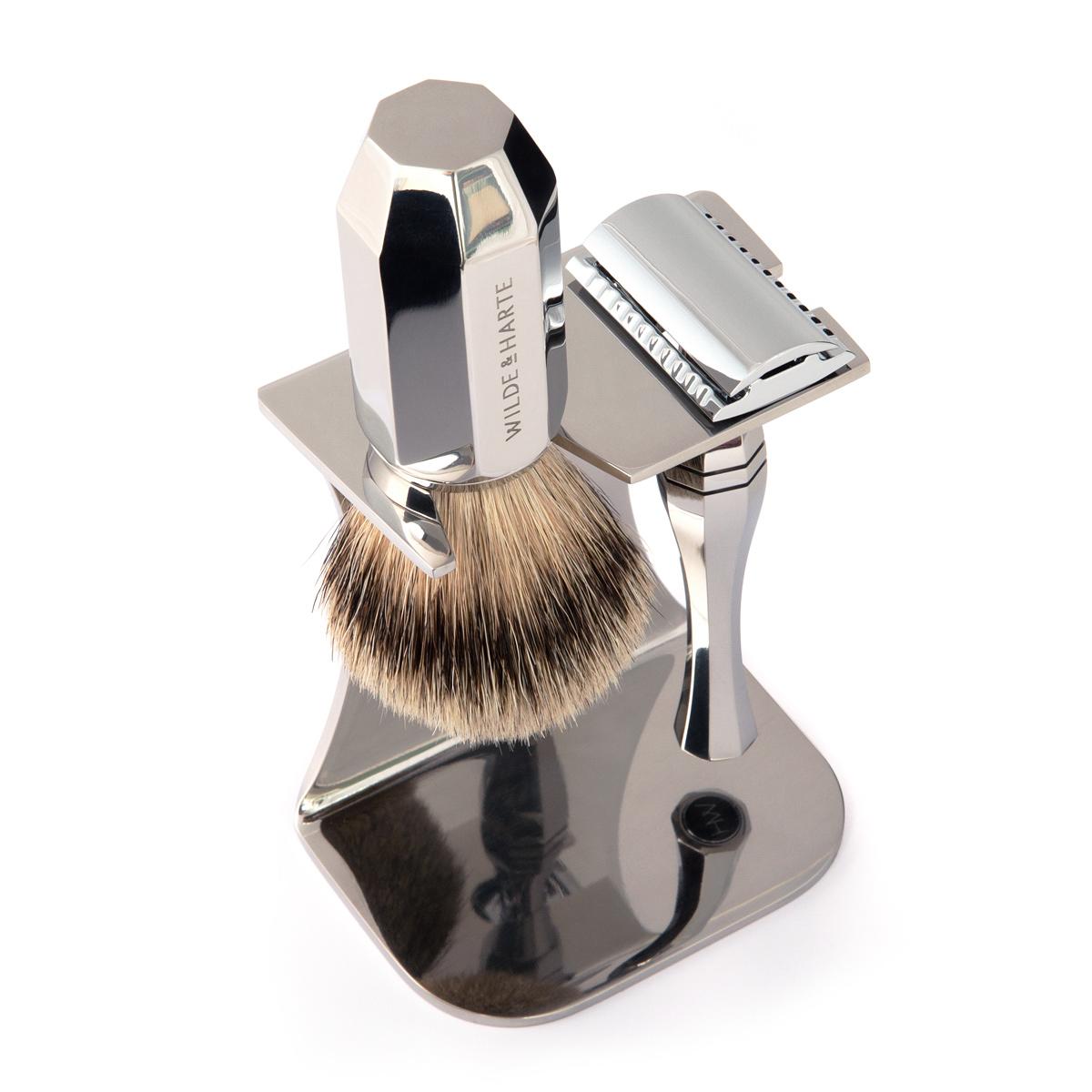 Above: Traditional Shaving Gift Set - safety razor, badger hair shaving brush and stand, lifted from the Eltham collection

British Design & Manufacturing
Wilde & Harte Ltd are members of the 'Made in Britain' campaign. An initiative which is endorsed by the British Government and only accredited to a business — such as Wilde & Harte — who can provide evidence that items for sale under the business brand have been 'Made in Britain'.
We are proud to be members of an elite, small number of brands who genuinely design, manufacture and package our luxury razors and Shaving Gift Sets in Britain.

Reasons to purchase from Wilde & Harte
Beautifully handcrafted items
Each razor handle, shaving brush handle and stand is polished to an impeccable mirror finish by skilled stainless steel finishers.
Choice of shaving brush fibres
Choose from real badger hair shaving brushes or the highest quality vegan friendly synthetic fibre shaving brushes.
Gifts presented in a handmade, foil blocked branded gift box.
Matching shaving accessories
You may purchase matching razor stands, shaving brush stands and leather razor pouches.
Kind to the environment
All our packaging and Shaving Gift Sets are completely plastic free.
FREE UK Shipping
Furthermore, we also ship worldwide at very competitive rates.
Need help?
Simply contact us at your earliest convenience for further assistance choosing the correct 'expensive gift' for the gentleman in your life.
Related articles
50th Birthday Gift for Him - Searching for the perfect 50th Birthday Gift for him? With such an important milestone date approaching, you need to purchase a gift which conveys thought, style and quality...
Men's Shaving Set Gifts - Choosing a gift for the gentleman in your life does not necessarily mean purchasing an expensive watch, pair of designer socks or a coffee mug branded by his favourite football team...
Valentines Gifts for Husband - Choosing Valentines gifts for your husband can be arduous and time consuming, especially as this is the one gift each year you need to get right...