28

Jul

Useful AND beautiful: British-Made Shaving Sets for Men
---
It is a truth universally acknowledged that no discerning gentleman's bathroom would be complete without a three-piece shaving set. A disposable plastic razor simply isn't de rigueur at a time when one is trying to do one's bit to cut down on plastic nastiness, and here at Wilde & Harte we have just the thing to take its place.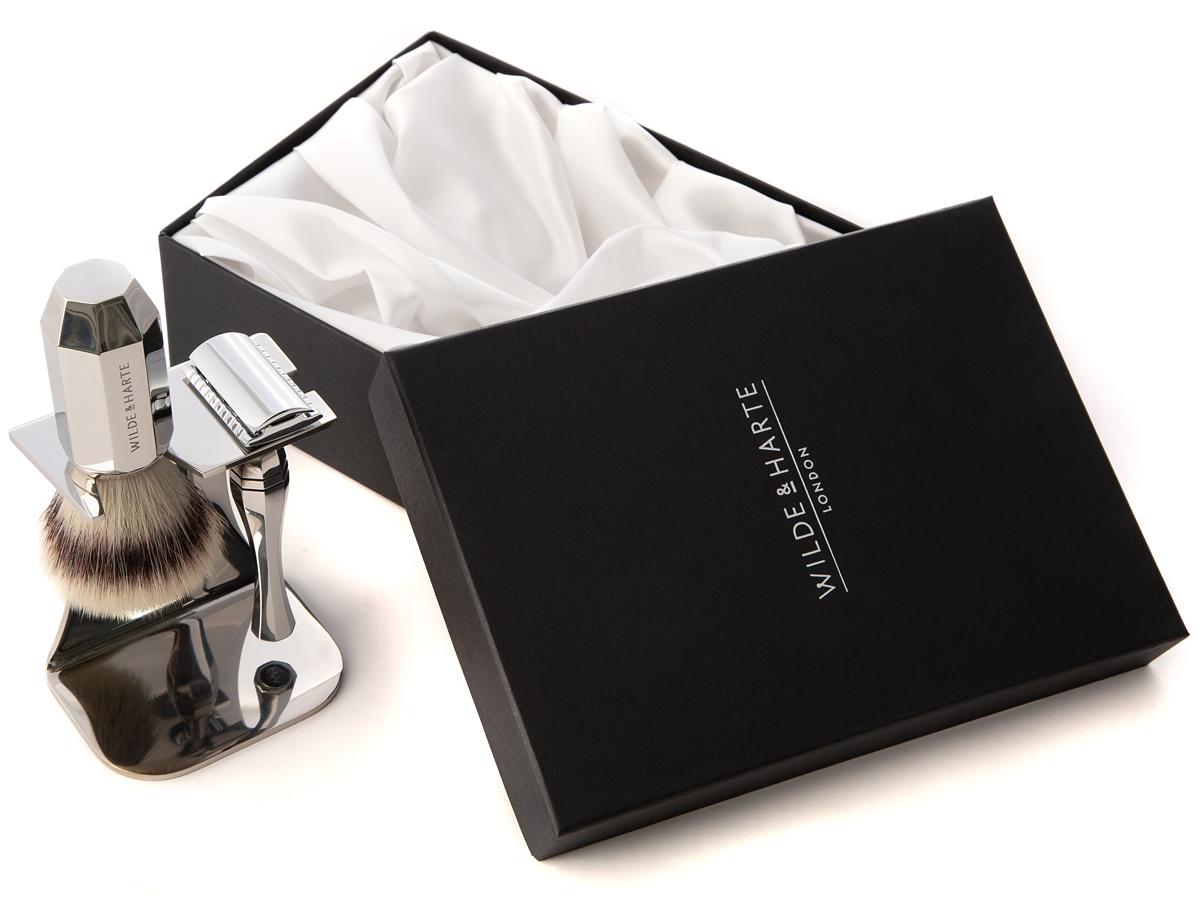 Eltham Collection, Traditional Shaving Set featuring synthetic shaving brush
Exquisitely crafted razors and shaving brushes, made in the UK
As William Morris once advised, "Have nothing in your house that you do not know to be useful, or believe to be beautiful." We think you'll concur, having admired the rather good imagery accompanying this post, that our Eltham and Osterley three-piece shaving sets can truthfully be said to be both.
Each set includes an Eltham or Osterley design safety razor, your choice of shaving brush (choose from the highest quality vegan-friendly synthetic fibre or extra water-absorbent real badger hair) and our engraved stainless steel shaving set stand. Guaranteed to give you an indulgent, close and comfortable wet shave every time, these exquisite shaving sets come in a traditional Art Deco design and an elegant contemporary design to suit your personal taste and home decor.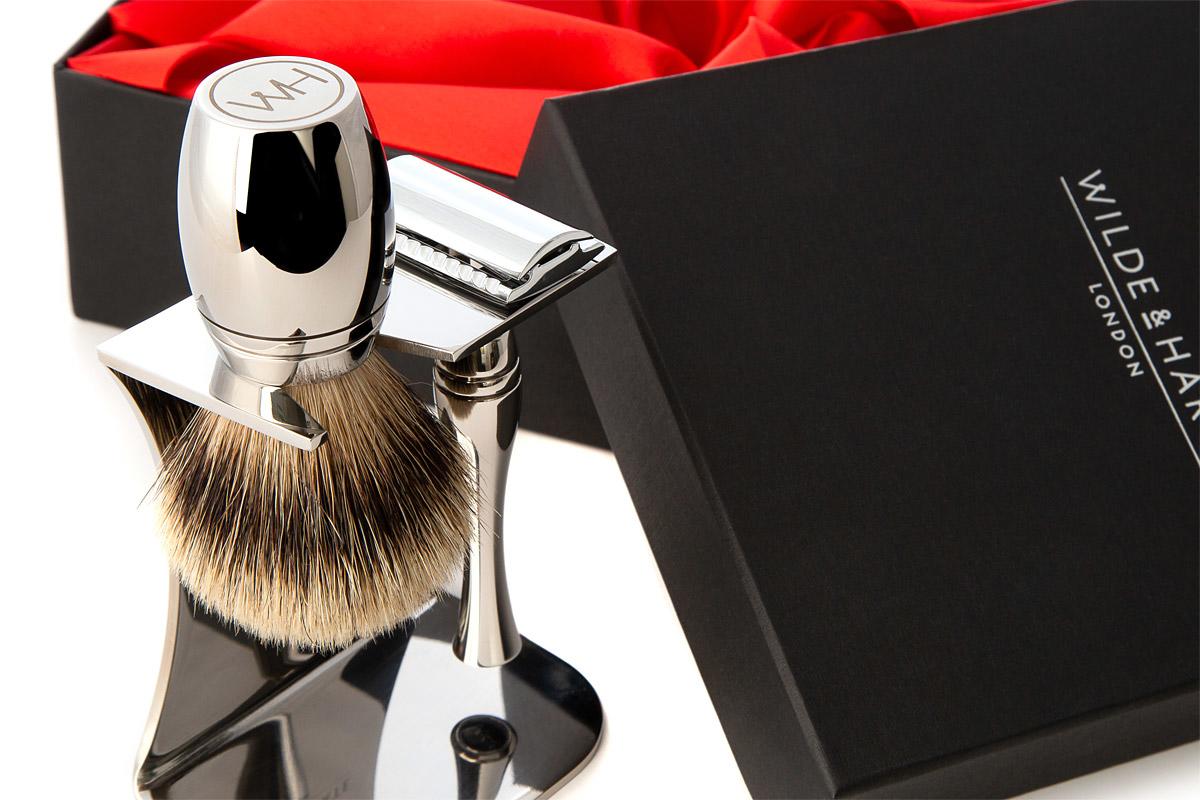 Osterley Collection, Contemporary Shaving Set featuring badger shaving brush
Designed, manufactured, hand polished and packaged in the UK, our shaving sets showcase the best of British craftsmanship. We think they would have got the William Morris seal of approval had the great Arts and Crafts designer still been around, and they're the perfect finishing touch for the tastefully appointed bathroom.
Even better, each three-piece shaving set is presented in a luxurious handmade gift box — a choice of decadent white or red sateen finish — making them a wonderful way to treat yourself or the gentleman in your life.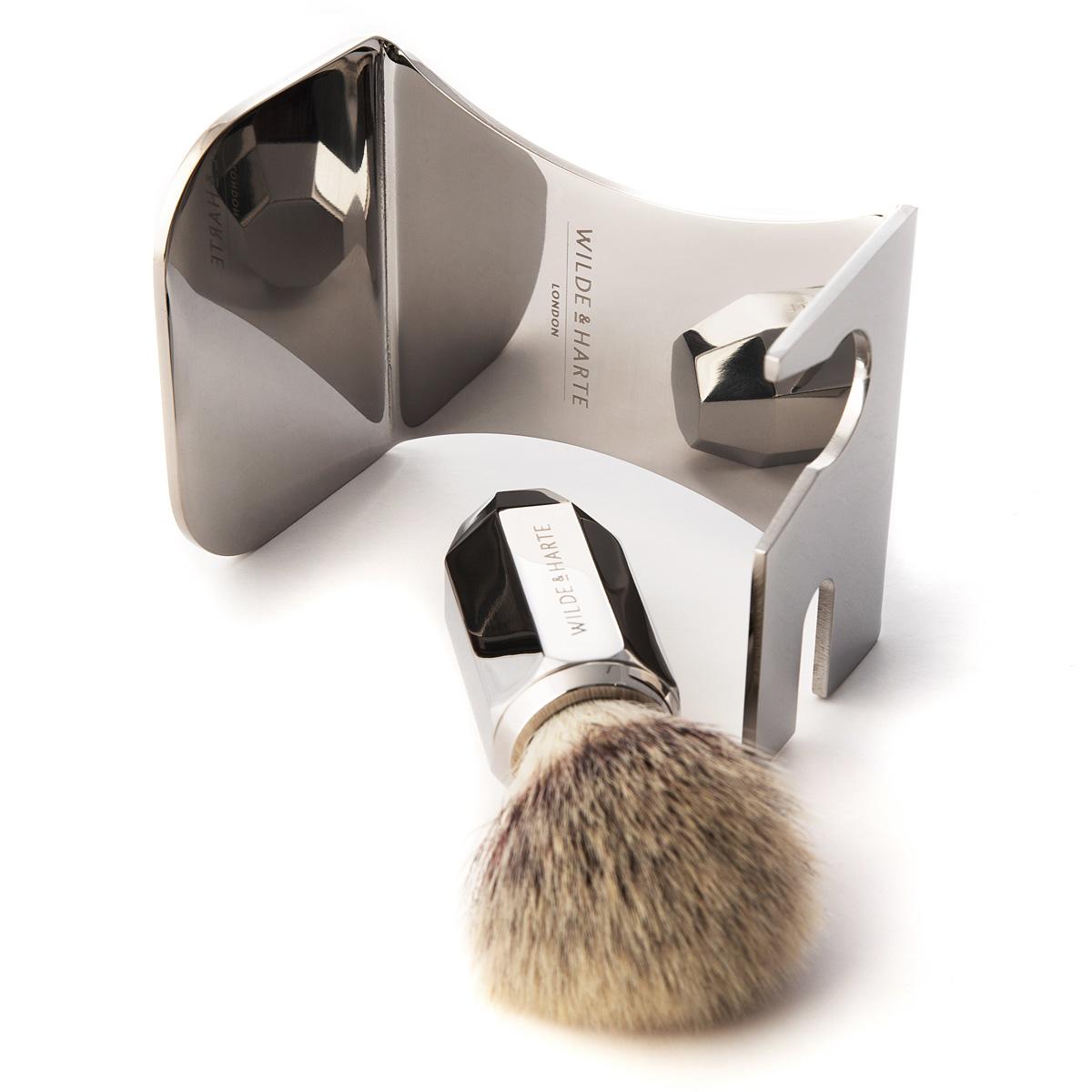 Engraved stainless steel shaving set stand and Eltham shaving brush
Head to our Men's Gifts section to order yours, and do feel free to contact us at your earliest convenience if you have any questions.
Related articles
Made in UK Razors - All Wilde & Harte shaving razors are proudly designed, manufactured and hand polished in the UK. Our razor handles are created using the latest CAD (Computer Aided Design) software...
Plastic-Free Shaving - In times of environmental crisis, it's incumbent on a gentleman to do his bit for the planet. And, we think you'll concur, if he can fight climate change simply by making rewarding changes to his day-to-day existence...