28

Jul

British Made Shaving Sets for Men
---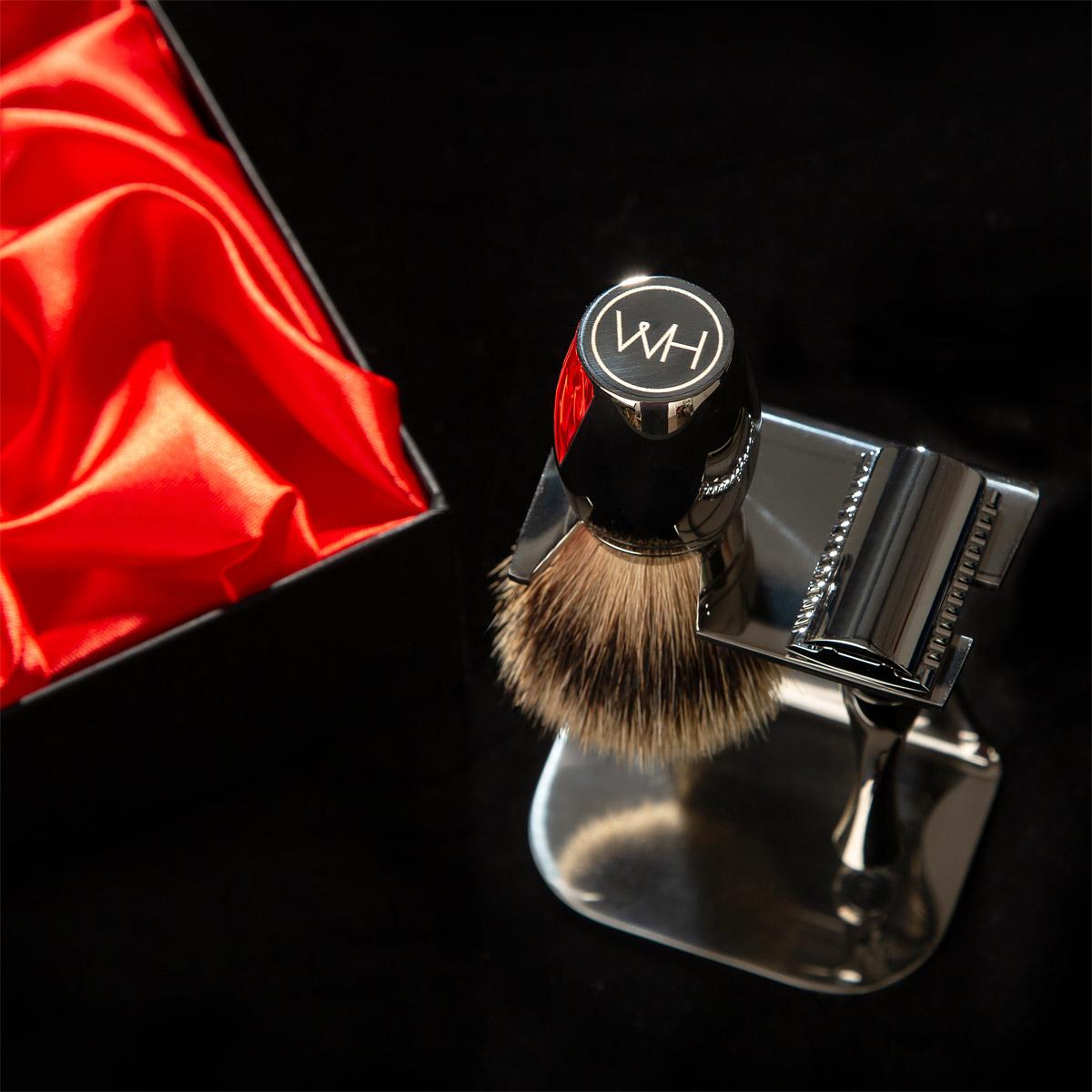 Arriving in time for the 2019 Christmas gifting season, the brand new Wilde & Harte Eltham and Osterley 3 piece shaving sets: featuring an Eltham or Osterley design safety razor, a choice of badger hair or synthetic fibre shaving brush and our engraved stainless steel shaving set stand.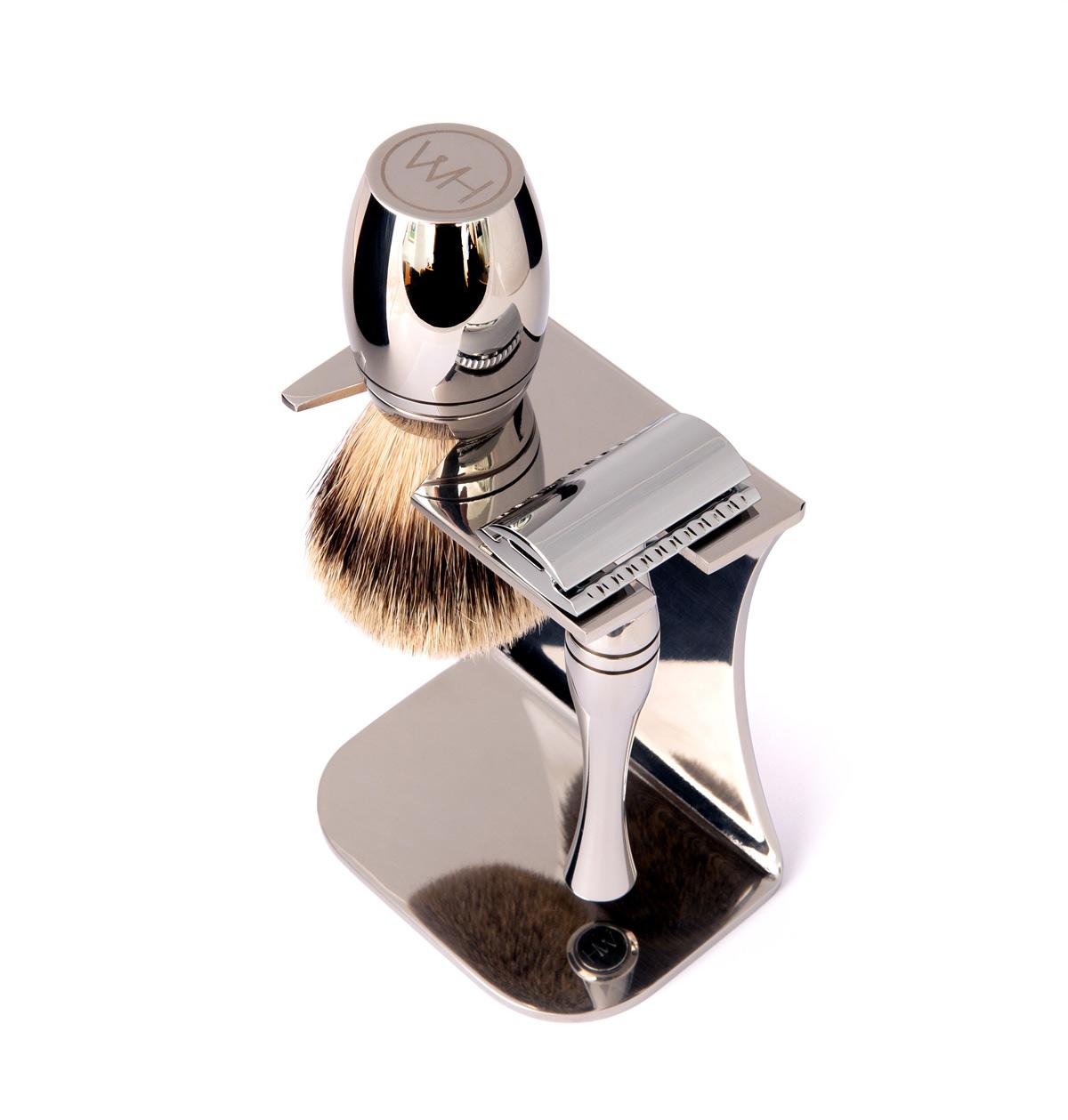 Contemporary Shaving Set with stand from the Wilde & Harte Osterley Collection
Beatifully Crafted Razors & Shaving Brushes
Designed, manufactured and polished in the UK, each razor, shaving brush and shaving set stand are exquisite examples of British craftmanship. Each 3 piece set will be presented in a sateen bedded luxury handmade gift box, making them a perfect Birthday or Christmas gift for the gentleman in your life.
Our Contemporary and Traditional Gift Sets will be available for purchase in November 2019. However, should you have any queries or want to learn more about availability and pricing, contact us at your earliest convenience. Until then, please admire our promotional images of each shaving set.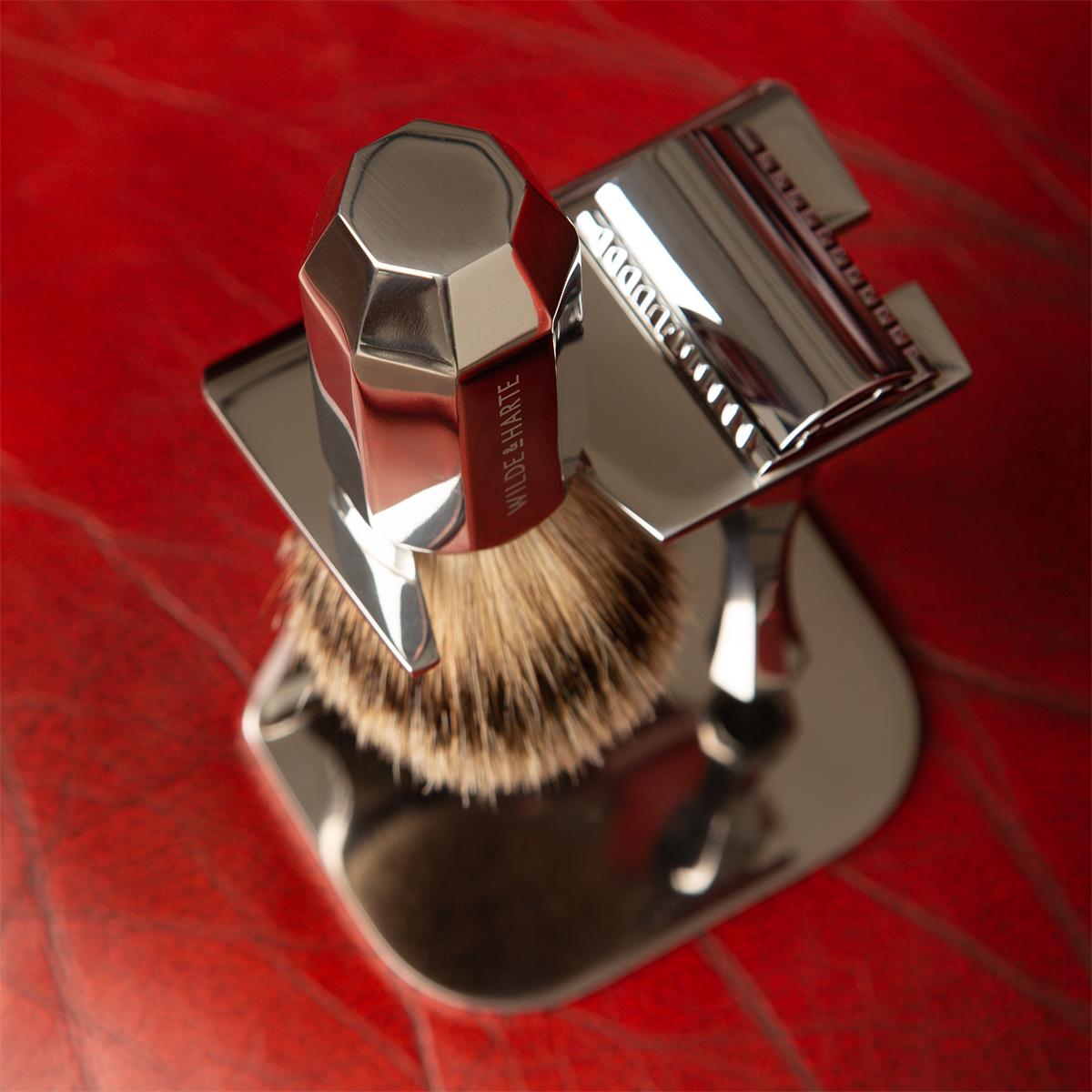 Traditional Shaving Set with stand from the Wilde & Harte Eltham Collection
Related articles
Made in UK Razors - All Wilde & Harte shaving razors are proudly designed, manufactured and hand polished in the UK. Our razor handles are created using the latest CAD (Computer Aided Design) software...
Best Badger Shaving Brush UK - It is widely believed that introducing a badger hair shaving brush to your shaving routine results in the most comfortable and best possible wet shave...