About Us
---
Wilde & Harte draw on an extensive knowledge of British men's style and of the timeless quality which identifies a unique luxury British brand.
Inspiration
Our inspiration is derived from contemporary and classic design, coupled with a passion for creating exquisite mens grooming products of the highest quality.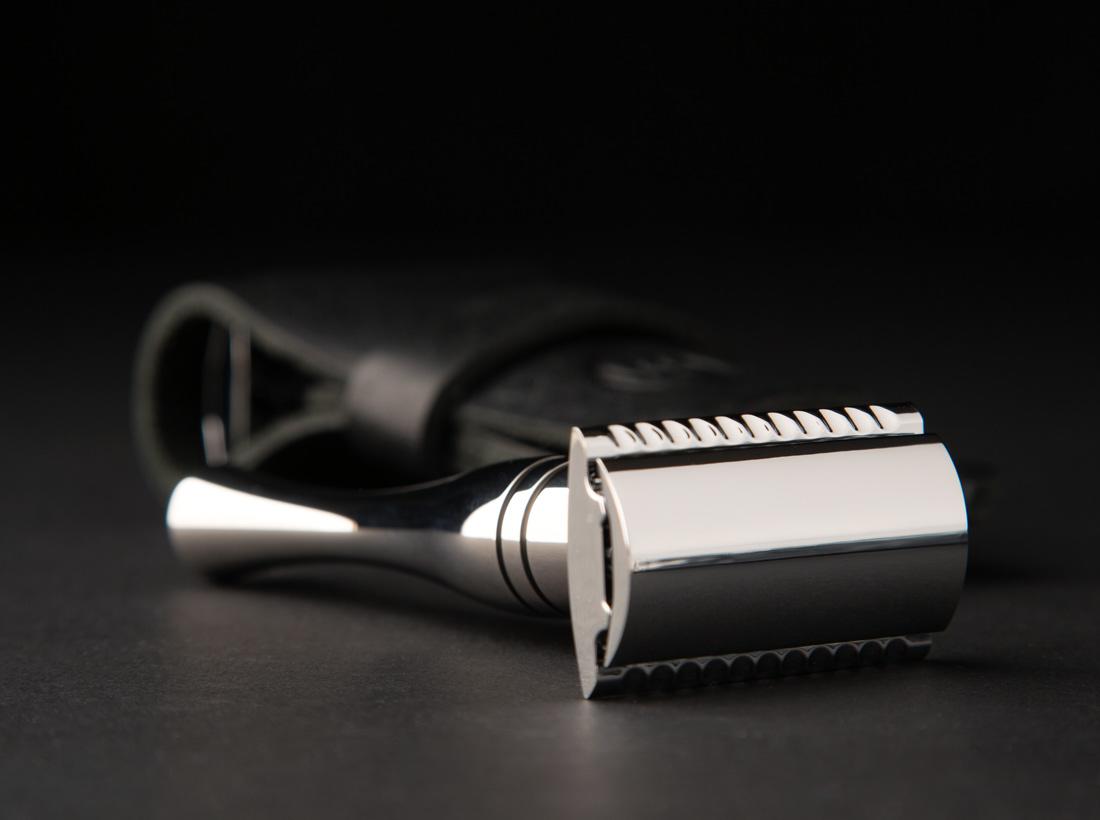 Wilde & Harte design and manufacture the finest wet shaving accessories. Above, Safety Razor from the Osterley Collection.
Made in Britain
Each wet shaving razor and shaving brush is manufactured from stainless steel and hand finished at the home of the British steel industry in Sheffield before being despatched to our London HQ for distribution.
Wilde & Harte Ltd are members of the 'Made in Britain' campaign. This is an initiative which is endorsed by the British Government, supported by British manufacturers and recognised by consumers, both at home and abroad.
Collections
The Wilde & Harte brand features three exclusively designed shaving accessory Collections, each influenced by the architecture and the splendour of iconic London Houses and Palaces.
The Eltham
The Eltham Collection is traditional in identity and highly influenced by Art Deco geometric form. This style continues to inspire leading designers in luxury fashions, jewelry, and accessories to this day.
The Apsley
Drawing upon stylish contemporary British design and fine craftsmanship, The Apsley Collection offers exquisite attention to detail through the use of a unique asymmetrical design.
The Osterley
Inspired by understated simplicity and minimal detailing, The Osterley Collection presents itself as a beautifully elegant luxury Grooming Collection.
Why choose Wilde & Harte?
Beautifully handcrafted items
Each razor and shaving brush is polished to an impeccable mirror finish by skilled stainless steel finishers.
Wide range of shaving razors
Choose from Gillette system Mach3 razors, Gillette Fusion razors, or a traditional safety razor.
Choice of shaving brush fibres
Choose from real badger hair shaving brushes or vegan friendly synthetic fibre shaving brushes.
Handmade branded gift box
Each purchase presented in a premium handmade gift box.
Matching accessories
You may also purchase a matching razor stand and leather razor pouches.
FREE UK Shipping
Furthermore, we also ship worldwide at very competitive rates.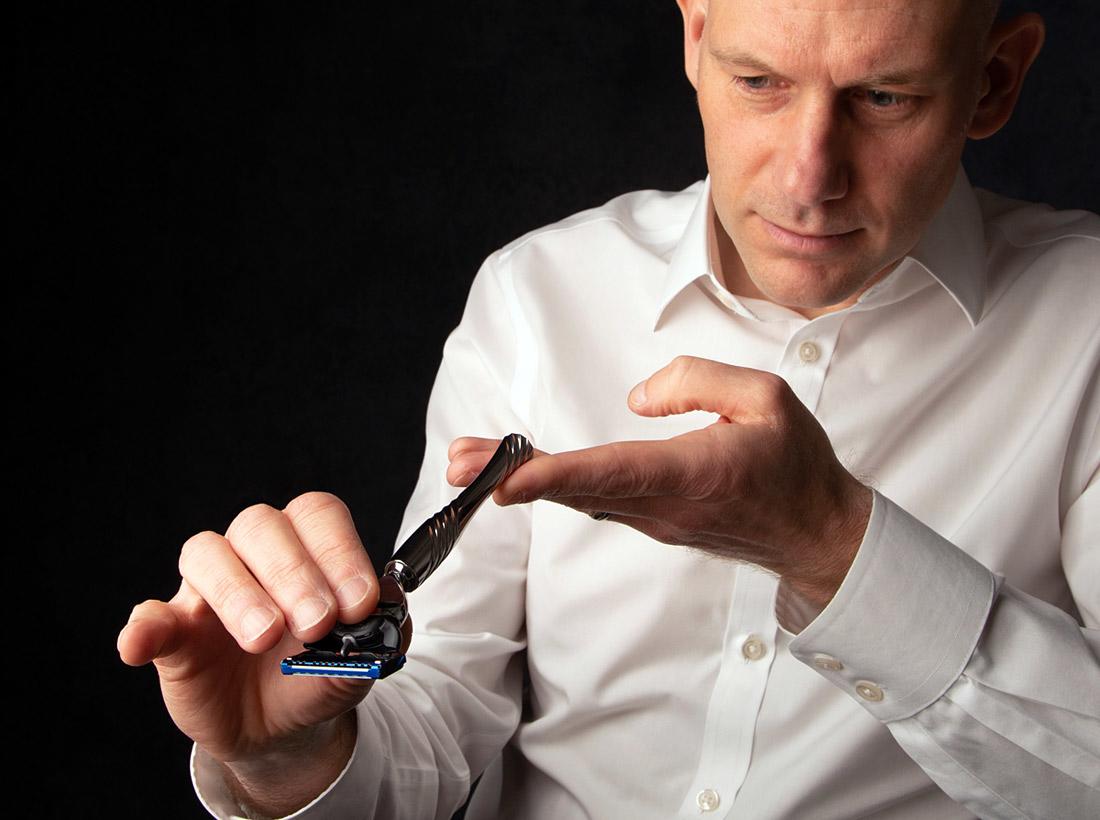 Each razor and shaving brush is meticulously examined before being considered ready for dispatch.
Our Story
Back in 2011, two friends discuss the need for high quality, British made shaving products in the men's grooming sector. Read more
Connect with us
Follow us on Facebook and Instagram for all Wilde & Harte news and highlights.